Our school nurses facilitate the well-being and educational success of students through services directed toward keeping students healthy, in class and ready to learn. They promote health and safety, intervene with health concerns, provide case management services and communicate with stakeholders. School nursing includes, but is not limited to:
•
Individual health care needs
•
Health care plans
•
Instruction and oversight for medication administration processes
•
Emergency and injury care
•
Communicable disease control and outbreak response in schools
•
Student screenings for conditions that impact access to education, such as vision screening
•
Health-related liaison between school personnel, family, community, and health care providers.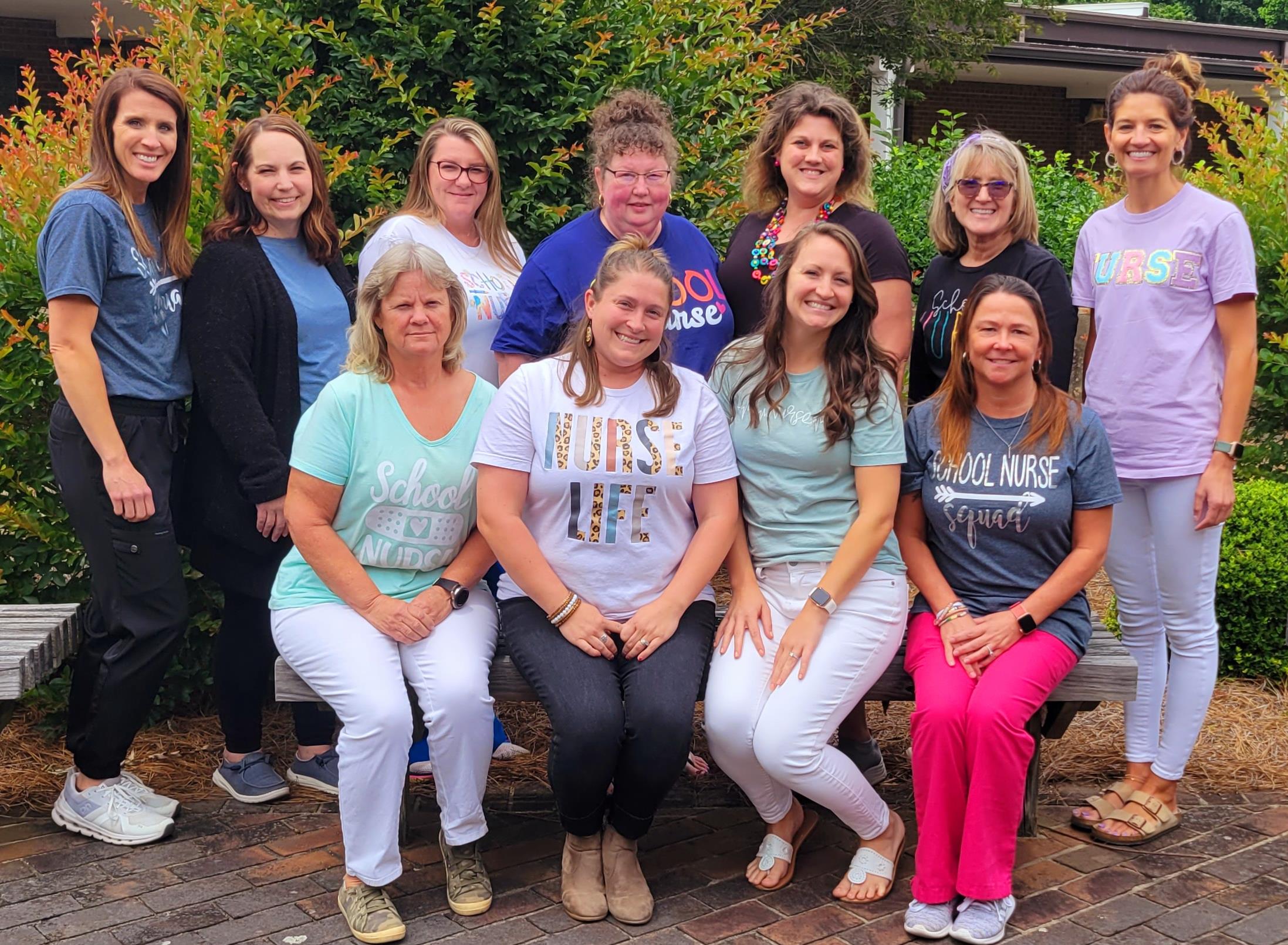 The Randolph County School System's School Nurses Team
Monica Hurley, Lead Nurse
Randolph Early College High
mhurley@randolph.k12.nc.us
336.303.1771

Tember Blevins
Farmer Elementary
Tabernacle Elementary
The Virtual Academy at Randolph
Uwharrie Ridge Six – Twelve
tblevins@randolph.k12.nc.us
336.303.0205

Ashton Brown
Randleman Elementary
Randleman High
Randleman Middle
a3brown@randolph.k12.nc.us
336.303.1064


Kathryn Gillispie
Southmont Elementary
Southwestern Randolph High
Southwestern Randolph Middle
k1gillispie@randolph.k12.nc.us
336.355.8199

Jennifer Ferguson
Grays Chapel Elementary
Liberty Elementary
Northeastern Randolph Middle
jferguson@randolph.k12.nc.us
336.355.7186

Shannon Heiney
Trindale Elementary
Trinity Elementary
Trinity High School
sheiney@randolph.k12.nc.us
336.355.6805

Kelly Hughes
Hopewell Elementary
Wheatmore Middle
Wheatmore High
ksmallhughes@randolph.k12.nc.us
336.298.1477
Elizabeth Nance

Level Cross Elementary
New Market Elementary
Providence Grove High
e3nance@randolph.k12.nc.us
336-799-0280


Beth Needham
Eastern Randolph High
Ramseur Elementary
Southeastern Randolph Middle
bneedham@randolph.k12.nc.us
336.308.8129

Mandy Roland
Archdale Elementary
John Lawrence Elementary
Trinity Middle
mroland@randolph.k12.nc.us
336.310.6723

Sue Staley
Coleridge Elementary
Franklinville Elementary
Seagrove Elementary
lstaley@randolph.k12.nc.us
336.301.4329